Buy brand watches at top prices online
Wristwatches are our passion
The Timeshop24 watch shop contains more than 7,000 women & men's watches: chronographs, automatic watches, golden watches and luxury watches, e. g. from U-Boat. Ordering online at Timeshop24 means buying watches from a selection that has something for every budget - some including replacement watch strap made of high quality leather.
In our watch shop you will find current brand products
Brands like Haemmer, D1 Milano or Police we deliver immediately from stock. Simply choose according to your personal preference:
Make a statement with a timepiece from TW-Steel. Explore the variety of functions inherent in a wristwatch today with a Casio multifunction watch. Or enjoy the extraordinary design of Ingersoll brand.
Read interesting information about the watch types.
Some things you should know before you buy your new favorite wristwatch
Invest some time in the purchase of your new watch and inform yourself about the most important facts of the diverse world of wristwatches - it will be worth it.

Please do not hesitate to contact us if you have any questions. We will be happy to advise you during your purchase. You can reach us by e-mail, phone or chat.
In order to answer the most frequently asked questions online, we have compiled the following brief introduction to the world of watch types worth reading for you.
---
The watch types
Wristwatches accompany us in different situations and support us in our everyday life with their functional diversity far beyond the normal time measurement. We seldom make do with a watch that simply displays the time of day. For this there is the wall clock in the kitchen.
More should "happen" on the wrist. At least it should please - and at best catch admiring glances. Before buying a new watch, it is therefore advisable to think about the following question:
For what purpose would I like to purchase a new watch?
If you know the answer to this question, you will wear your new watch with pleasure for a long time to come. After all, the watch manufacturers offer something suitable for every field of interest. No matter whether you are enthusiastic about technology or fitness, frequent travel or appreciate a special design. To gain an overview of the diversity of the world of watches is helpful when choosing a beautiful watch.
Timeshop24 will be happy to assist you in your search. In the following we have compiled an overview of the watch types available in our Watches-Shop for you: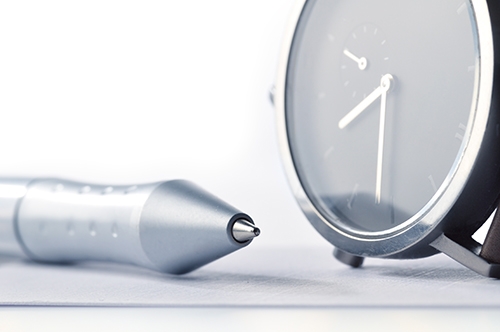 Automatic watches
... wind automatically.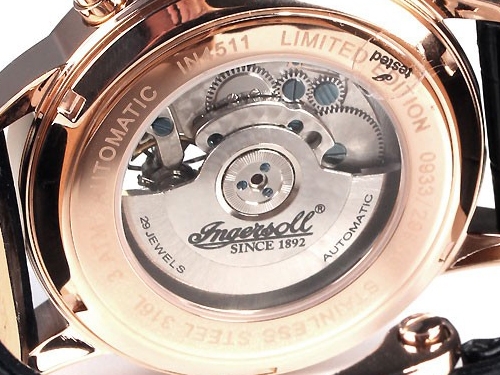 Automatic watches gain energy from the arm movements of the wearers. A rotor in the movement absorbs the kinetic energy and transfers it to the mechanism of the spring movement. This provides the energy required to operate the movement and stores excess energy.
Due to this mechanism, automatic watches are characterized by a particularly smooth and reliable running and do not require a battery.
Automatic watches store and use the excess energy generated by the rotor in a power reserve which ensures operation during the night and/or during short rest periods of the wrist.
Longer rest periods are best spent in a watch winder. This ensures that your timepiece is always ready for use.
Analog watches
... are known as pointer watches.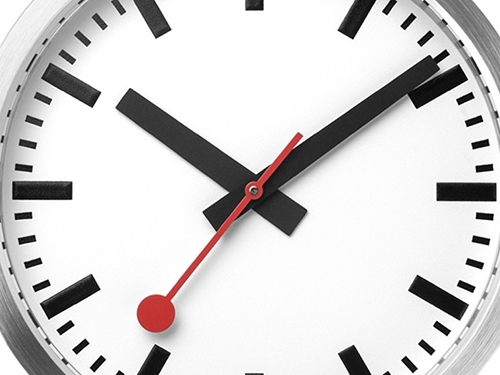 All chronometers that display the time on a dial using second, minute and hour hands are called analog watches.
Models of electric watches are just as much a part of analog watches as models of mechanical wristwatches.
Chronographs
... measure best times.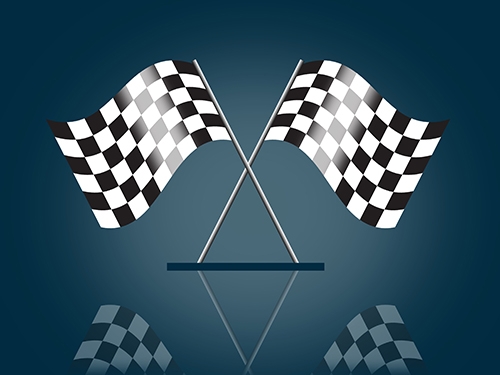 Chronographs are characterized by the fact that they always contain a additional element for time measurement, such as a dial that allows an independent exact time measurement.
Chronographs are because of this additionally built-in stopwatch a valued accessory for athletes and all who need a measuring instrument to keep track of best times, running times, preparation times or the like.
Chronographs have pushbuttons directly on the case to start a time measurement. These pushbuttons are large enough to allow the function to be called up conveniently.
The technical to complex appearance of the chronographs, with its additional dials and large case/chronograph pushers, makes this type of watch maskuline-effect jewellery.
Movements used in chronographs are often mechanical. Quartz movements are also used. If you like it very unusual, you will even find chronographs with digital displays.
Ecodrive watches
... charge under office light.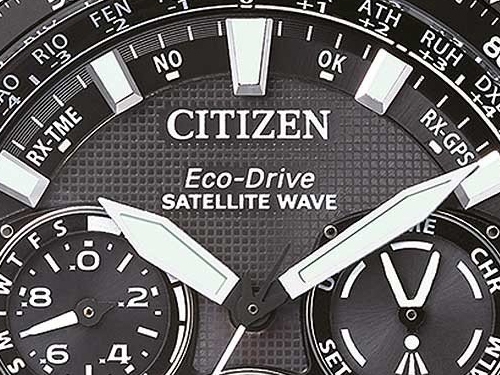 The Japanese watch manufacturer Citizen developed with the ecodrive technology a special form of the solar watch.
These watches gain energy via sunlight, heat, movement and artificial light (e.g. in the office).
With a full battery charge, most ecodrive watches are able to run for six months in a dark environment.
Ecodrive watches do not require a battery.
Electric / Quartz watches
... are low-maintenance.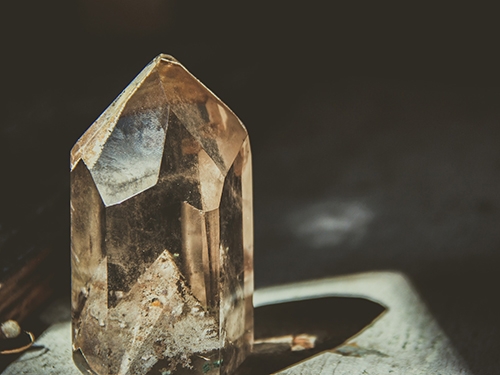 Electric wristwatches are often environmentally friendly because they are operated via solar cells. However, there are also many watches on the market - especially classic quartz watches - that are still powered by a battery.
Reliability and accuracy are generally highly appreciated for wristwatches with an electric movement. The maximum deviation per month is just ± 30 seconds. This value is only exceeded by radio-controlled watches.
Another strength of electric watches is that they are usually robust and low-maintenance watch types.
Radio watches
... are always set correctly.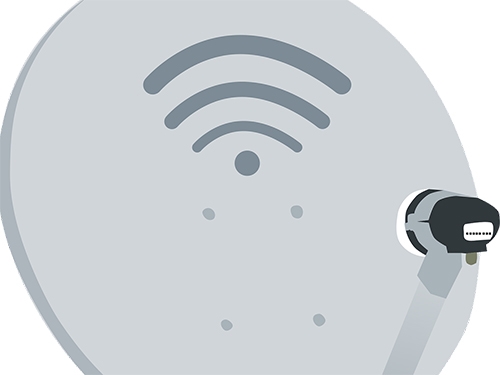 The energy supply of radio-controlled watches is provided by a solar movement or a battery, since quartz watchworks are used in this type of watch.
With the help of a time signal received from a time signal transmitter, radio-controlled watches adjust themselves once daily to the correct time.
The annoying setting of the watch associated with the change to summer or winter time is omitted with a radio-controlled watch.
Since some radio controlled watches via GPS recognize when they are in a different time zone, this watch is an ideal companion for travelers.
Mechanical watches
... do not require electricity.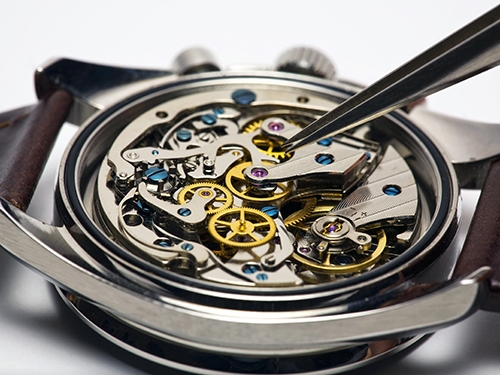 Mechanical watches are considered the most common type of watch and function without battery or solar power.
The energy supply of mechanical watches differs according to watches whose movement is wound by a crown by manual winding and according to watches whose movement is kept in time by arm movements during wear. The latter are known as automatic watches.
Multifunction watches
... offer useful features.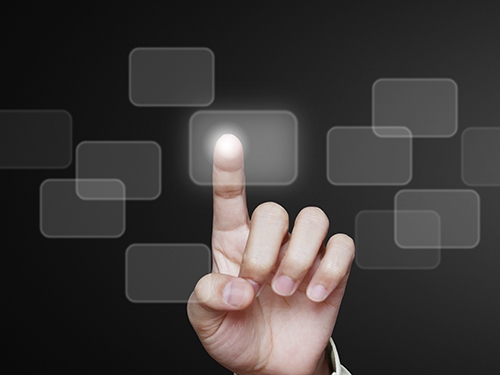 Multifunction watches are not only popular because of their application possibilities. At first glance, they often look like classic chronographs and enjoy great popularity - optically very attractive.
Multifunction watches, however, instead of the additional dial that chronographs have for the stopwatch function, offer very many interesting additional functions that no conventional wristwatch has:
In addition to a 24h display, these time displays can display several time zones or GPS-supported measurements. Especially the combination of GPS data and time measurement enables runners, athletes or hikers and travellers to call up details about routes they have covered, location displays, digital compass, altimeter or heart rates. Individual multifunction clocks even offer a tide display.
Swiss watches
- high quality in every respect.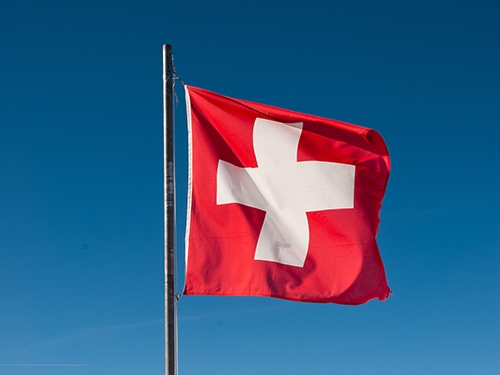 High-quality products of the Swiss Watchmakers Guild, which may bear the seal "Swiss Made", are referred to as Swiss watches. The seal, as a sign of quality, goes back to an ordinance from the 17th century, which was regulated by law in 1971.
The Swiss Made seal stands for Quality, reliability and longevity.
Manufacture, assembly and inspection of "Swiss Made" products always take place in Switzerland and are characterised by particularly high quality.
Smartwatches / Digital Watches
... small functional power packs.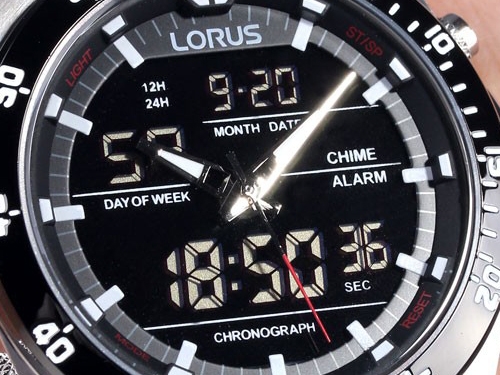 For decades, technology enthusiasts have appreciated the supporting functions of digital watches. These include in particular calendar functions, multifunction alarms and currency calculators. The digital displays in chronographs are often combined with the appearance and functions of an analogue device.
The development of Smartwatches goes well beyond this. This type of watch pursues the objective of making watch wearers a maximum of useful functions available.
For example, during jogging the watch provides its user with favourite music - by Bluetooth and corresponding headphones.
And should a person get lost, the GPS system helps to find the way back.
Connected to a Smartphone or Tablet, you can keep track of Emails or Contact requests during an appointment or lunch break. And if it's urgent, you can send voice messages or short information about the Smartwatch.
The watch is a kind of micro office for the wrist.
Solar watches
... do not require a battery.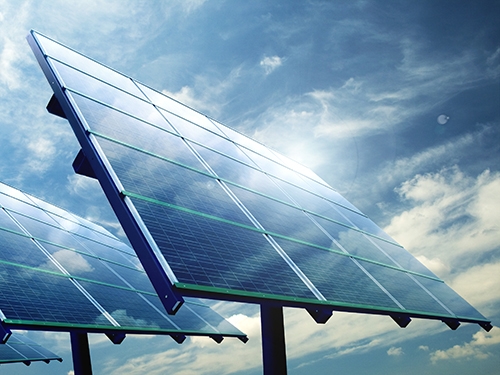 Only solar energy is required for the operation of a solar watch.
A battery stores the naturally generated drive energy to ensure that the watch also functions in phases without light. This mechanism is known as dark power reserve.
These watches do not need batteries.
Divers watches
... backup for safe dives.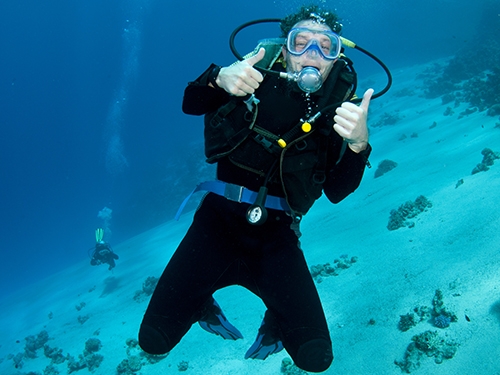 Dive time and ascent time incl. decompression breaks keep water sports enthusiasts and professional divers reliably in view with a diver's watch.
Diver watches are characterized by a tested water resistance (of at least 20 atm) and must show a readability of time and dive time from a distance of 25 cm (even in darkness). In addition, this type of watch must offer the possibility of preselecting a time span by means of a timer or bezel.
The criteria that a diver's watch must meet in order to be allowed to be sold in Germany are defined in DIN 8306.
Titanium watches
... are perfect for allergy sufferers.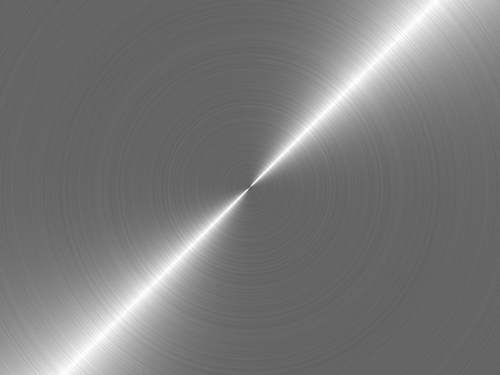 Titanium watches are very popular with allergy sufferers because titanium is 100% anti-allergic and very skin-friendly. Unlike most alloys, pure titanium does not contain nickel.
Titanium weighs only about half the weight of stainless steel and is significantly more robust.
An extremely robust protective layer surrounds the titanium case and protects the watch case from scratches and damage.
In addition, titanium watches are corrosion resistant.
Another difference compared to stainless steel: titanium is slightly darker and less shiny.
---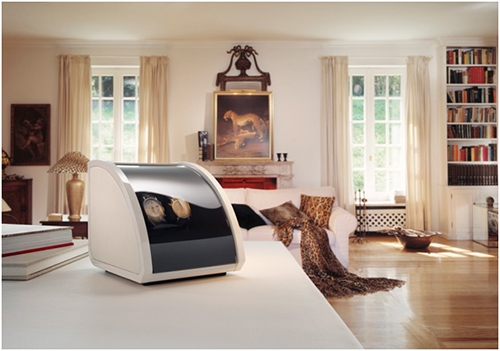 Watch storage
A watch should never just lie around. Just as you store your mobile phone and tablet in a case or use a sunglasses case, it is advisable to store or display wristwatches in a watch box. Stylish watch boxes in gloss finish can be found in the shop for four watches or slightly larger for up to 20 watches. To the watch boxes
For die-hard watch fans, wooden watch secretaries and watch showcases are suitable for up to 72 watches. And for the storage of your automatic watches we offer winder for single watches and in larger version for up to 8 watches - also in noble gloss optics of wood, glass and plastic. To the watch-movers
---
Timeshop24 - That's why customers buy their watches online
- Beneficial prices - All watches at top conditions
- Delivery from stock - Our watches travel directly to you
- Secure shipping - Your watch will be packed like a raw egg, the shipping will be insured of course.
- Festively packed with ribbon - At your request you will receive your watch lovingly packaged as a gift.
- Customized for your wrist - Simply tell us the size of your wrist when ordering and we will shorten the wristband so that you can wear your new watch immediately accurately.
- More than 25,000 satisfied customers since the company was founded in 2001. Read more about our customers evaluations and experience reports here.
Our offer for resellers:
Become a B2B partner of Timeshop24!